Description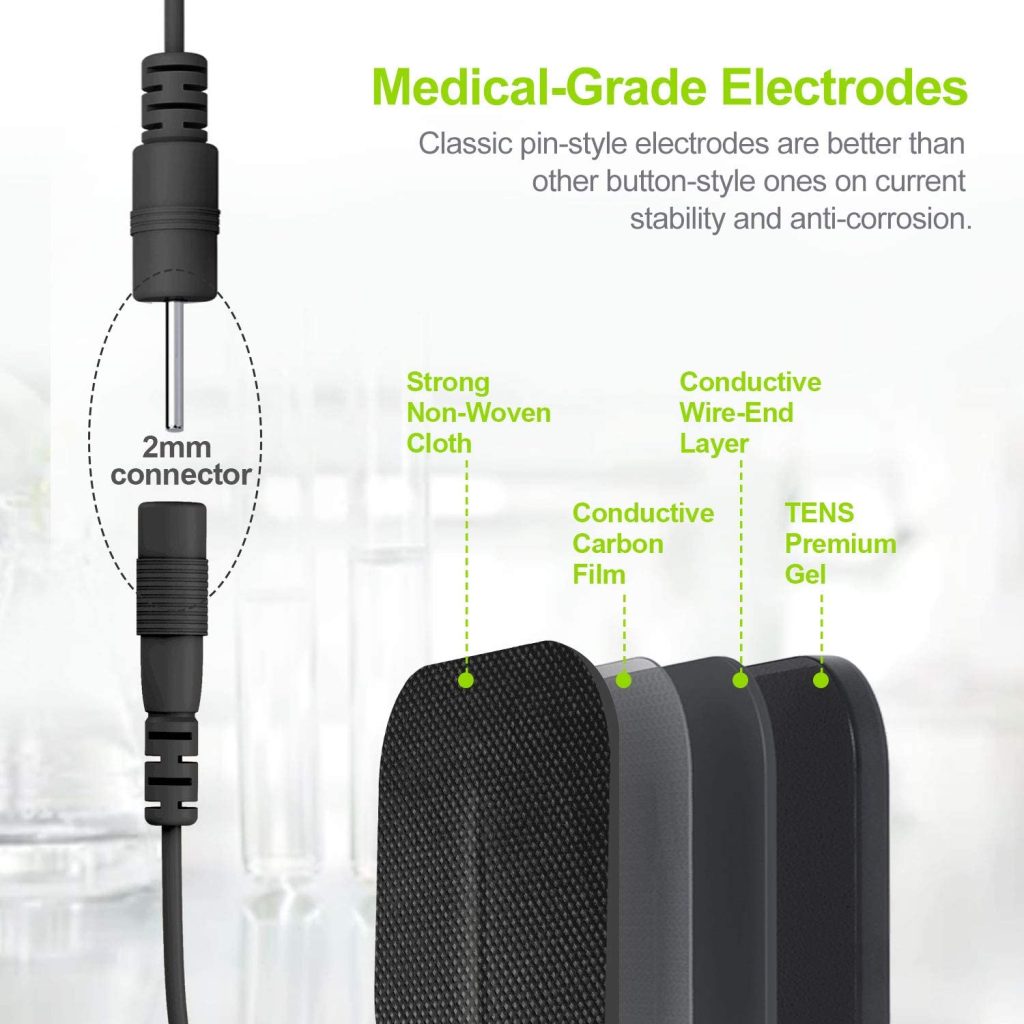 UNIVERSAL COMPATIBILITY. The TENS Electrode Pads has a standard 2.0mm female connector that is compatible with most TENS units, EMS massagers and muscle stimulators. Purchase and use is hassle free.
EXCELLENT CONDUCTIVITY. These pads are carbon machine pads which enable superior high conductivity, therefore, effective in treating muscle sore, tired muscles and muscle stiffness to various areas of the body.
SAFE & COMFORTABLE. The pads are comfortable to touch, latex free and non-irritating to the skin. With a black, non-woven backing and black carbon conductor and a premium adhesive gel, the TENS pad are proven safe and comfortable.
REUSABLE & DURABLE. The TENS electrode pads are designed to be of multiple use if applied and removed in utmost care.